What happens at the mammogram?
During the exam:
You'll be asked to wear a gown and provide a health history for you and your family — your answers about your health history will provide clues to your breast cancer risk.
In the exam room, each breast is placed between two plates to capture an x-ray image.
Two x-rays of each breast are taken — one from the top and the other from the side.
Does it hurt?
The goal is to make you as comfortable as possible while still getting a high-quality x-ray image.
The pressure may be uncomfortable but lasts only a few seconds. Pressure is necessary to spread out the breast to have a better view of your breast tissue.
To help reduce pain, avoid scheduling your mammogram before or during your menstrual cycle, and also consider skipping your morning cup of coffee.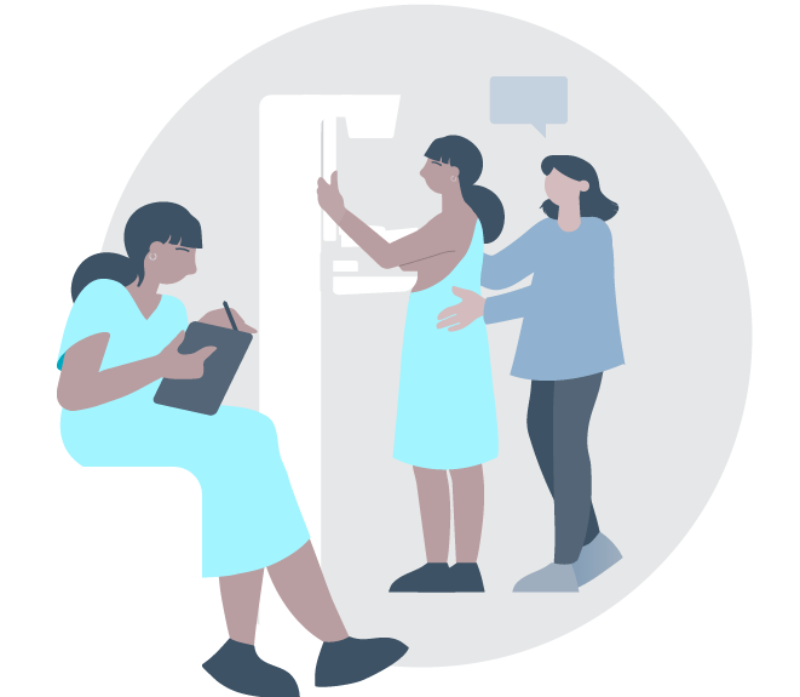 What happens after my mammogram?
After your exam:
A radiologist will review your images and write a report. If anything seems unusual a follow-up exam will be requested.
The imaging center can inform you when to expect your results letter. If you don't receive your results within that time, don't assume your exam was normal. Contact your imaging facility.
A full report of the results of your mammogram will also be sent to your health provider.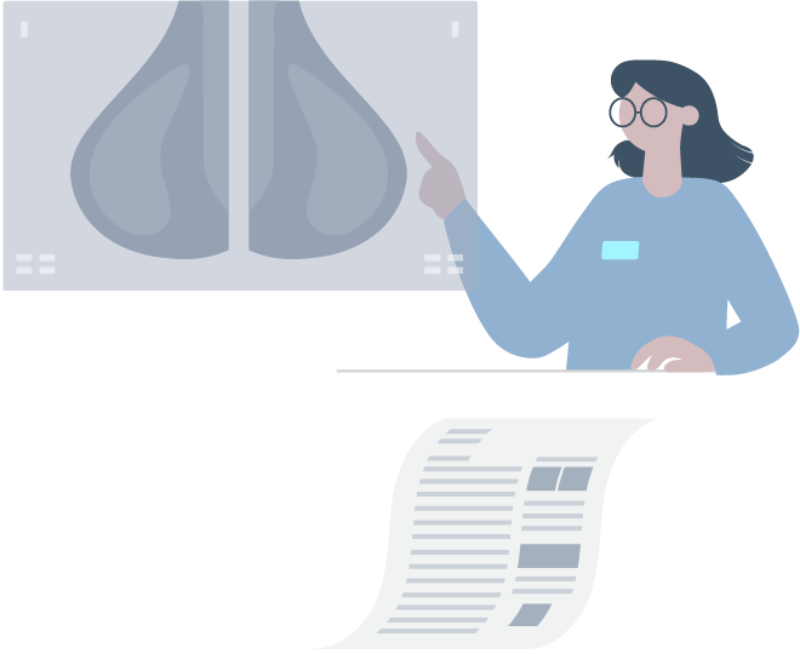 How can I better understand my mammogram report?
Radiologists have a reporting system and use specific phrases to report mammogram results.
The reporting system, called BI-RADS®, assigns your result a score between 0 and 6 and describes any notable findings.
Mammogram reports categorize breast density into four composition categories — A, B, C, or D — this describes how much dense (fibroglandular) tissue versus fatty (adipose) tissue is in your breasts. However, due to a new FDA ruling that must be adopted nationwide by September 2024, your letter must categorize your breast density into two composition categories — dense or non-dense. A and B categories are not-dense, C and D categories are dense.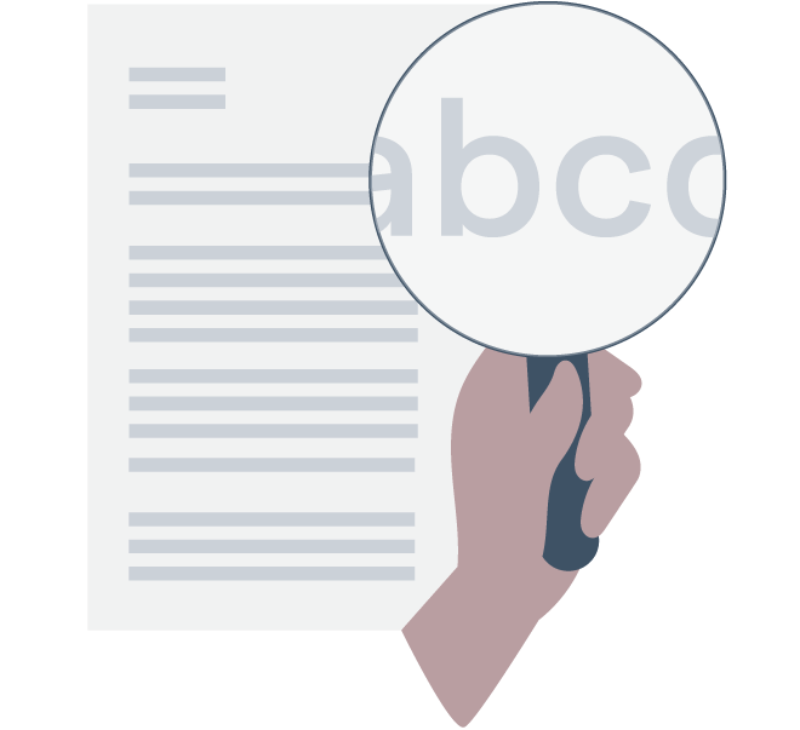 What do I need to do if I'm told I have dense breasts?
Having dense tissue is common — nearly half of the women over the age of 40 in the United States have dense breasts1.
Dense tissue can hide cancer as both appear white on a mammogram. Dense tissue may increase your lifetime risk for developing breast cancer. Women with breast composition C or D may benefit from additional ultrasound or MRI imaging after a mammogram. Talk to your provider to see if additional screening would be right for you.
Some states have passed laws for insurance coverage for additional screening due to high breast density. Ask your provider and/or insurance company for more information.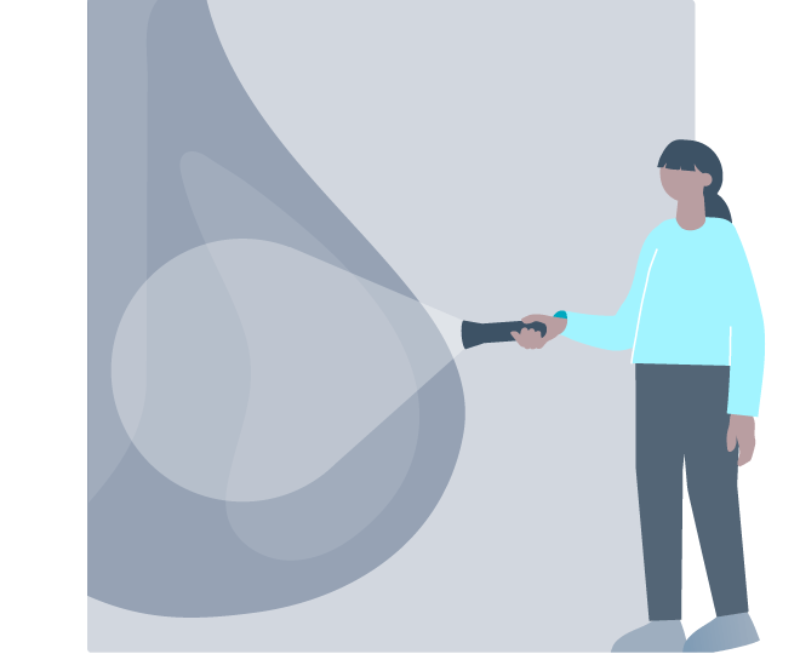 What if I'm asked to return for more testing?
More tests may be needed after your mammogram for a number of reasons:
The mammogram image was unclear and needs to be retaken.
Your prior mammograms were not available for comparison and your doctor may want to further examine an area.
You have dense breasts and may be asked to have an ultrasound or other exam.
Your risk assessment score indicated you are at higher risk of developing breast cancer and a genetic test might be appropriate.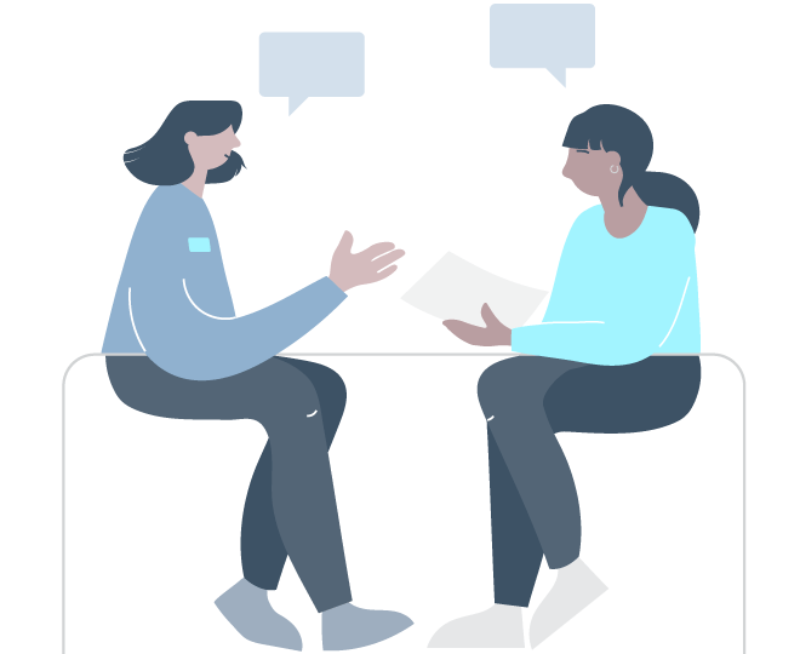 What's next?
It's important to advocate for your own health.
Be informed
Learn about breast cancer risk factors, your breast density, and ways to reduce your cancer risk.
Learn your risk
Consider taking a comprehensive risk assessment so you'll know your overall risk for breast cancer. You'll need to contact your doctor and share your family's health history as well as your own health facts to achieve the most accurate risk assessment.
Get involved
Sign up to receive additional information from this site, including opportunities to provide feedback on patient education and advocacy projects.
How does Volpara work to prevent breast cancer?
Volpara's company mission is to save families from cancer, and this mission guides every product innovation.
Volpara® Scorecard™ software assesses the amount of dense tissue automatically using artificial intelligence. This provides radiologists with precise, objective information to personalized your breast screening and better understand the effectiveness of each patient's mammogram.
As part of our mission, Volpara has created enhancements for mammography report letters to expand education for patients. The Volpara Thumbnail™ section enables your mammography provider to include: two non-diagnostic mammogram images from your exam, your percentage of breast density, and a link to a website for more information about breast density.
Ask your provider if they use Volpara Scorecard or Volpara Thumbnail.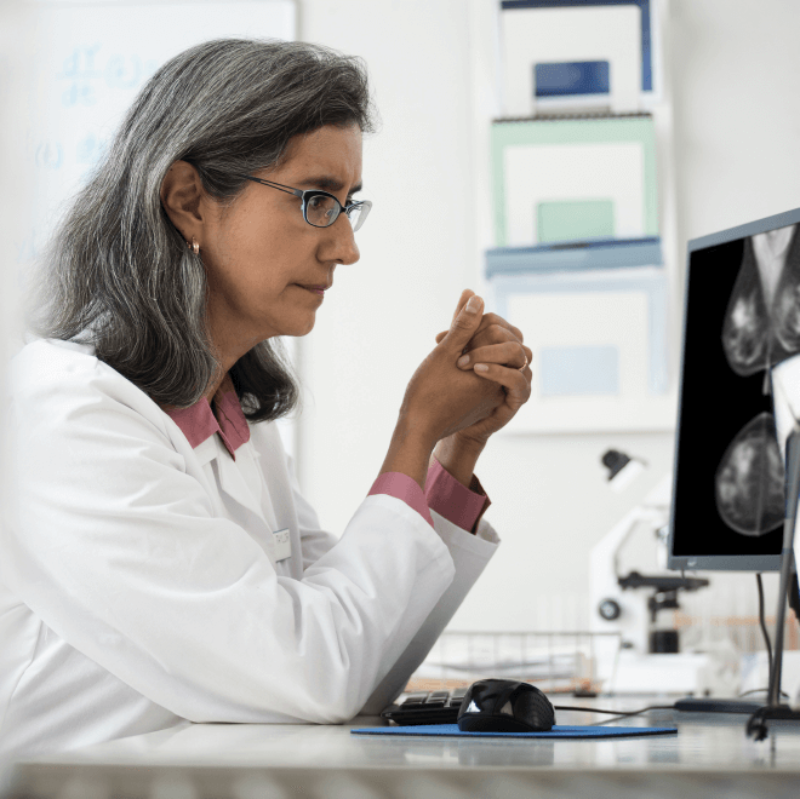 1. Pisano et al. Diagnostic Performance of Digital versus Film Mammography for Breast–Cancer Screening. NEJM 2005;353:1773.
Disclaimer: The content on this site is for informational purposes only. The content is not intended to be medical advice, diagnosis, or treatment, or a substitute for such advice, diagnosis, or treatment. You should always consult with your healthcare provider for medical advice, diagnosis, and treatment, including your specific medical needs. Volpara Health does not recommend or endorse any specific methods of supplemental screening or treatment.