Clinically validated by researchers. Trusted by breast imaging centers. Volpara's algorithms are built on proven science. Volpara® Science™ has analyzed over 100 million mammography images and has assessed the breast composition of more than 16.5 million women across 40 countries.
Rooted in science
Professor Sir John Michael Brady, veteran entrepreneur and computer vision expert, moved from the Massachusetts Institute of Technology (MIT) to the University of Oxford in 1986 to build a robotics laboratory. Following the death of his mother-in-law from breast cancer, Professor Brady decided to transition his energy from robotics to medical imaging. One of Professor Brady's first medical imaging PhD students was Dr. Ralph Highnam. Together, they laid out the basis for the automatic quantification of breast composition from breast x-rays — film mammograms — in Dr. Highnam's 1992 PhD thesis.
As mammography turned digital in the early 2000s, the medical imaging field became more ready for the quantitative analysis of breast images. Professor Brady and Dr. Highnam combined talents with their friends and fellow scientists, Professor Nico Karssemeijer at the University of Nijmegen and Professor Martin Yaffe at the University of Toronto, to implement the ideas originally formulated in 1992: the quantification of breast composition via volumetric parameters ("Volpara").
Since its inception in 2009, Volpara has become a world leader in automated breast density assessment and is the density measurement tool of choice for breast cancer research.
The company now boasts world-class, vendor-neutral software expertise in:
Breast cancer risk assessment
Volumetric breast density
Mammography quality
Artificial intelligence and machine learning
Volpara Breast Health Software is now the most scientifically validated software in the breast health industry.
Data science
Algorithms
How our algorithms are developed, and how you know they're the real deal.
Further reading
Publications
Volpara's algorithms have been featured in over 400 peer-reviewed academic publications and research abstracts.
*bibliography available upon request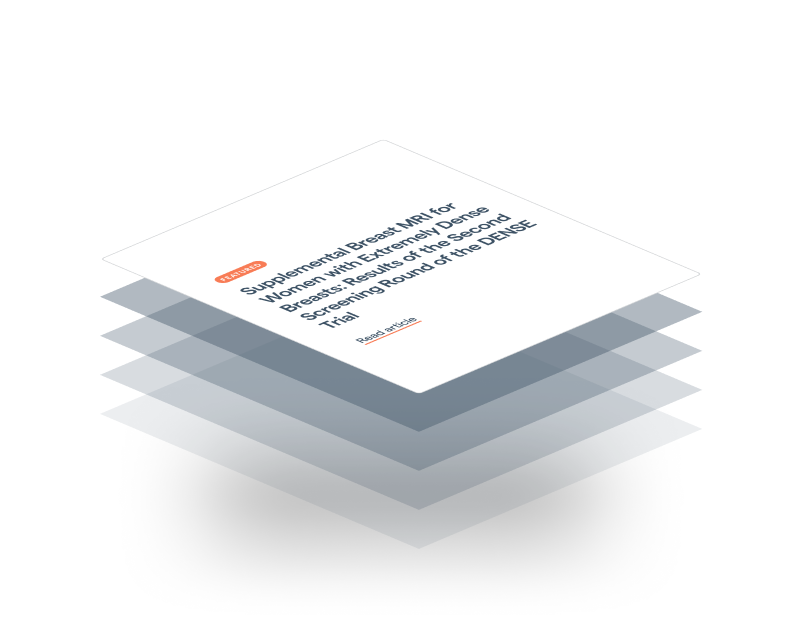 The Volpara Health approach to trusted, effective AI
Explore Volpara's AI eBook and learn how to evaluate AI innovations for your practice.
EXPLORE
You might be interested in...