Doing our part
We've attained B Corp Certification and could not be prouder! Certified B Corporations represent a growing for-profit business community that puts people and the planet first. We're pulling our weight, digging deep and focused on our commitment to make improvements for the benefit of all. Read more.
Our commitments
B Corp Certification reinforces what's long been part of Volpara's DNA: to do right by everyone impacted by our decisions and actions from employees and customers to business partners and investors, and of course the individuals whose lives we hope to better, even save, with science. Companies that become B Corp certified lead in their ability to meet high standards for social and environmental performance:
By achieving a score of 80 or higher on the B Impact Assessment
Incorporating stakeholder governance in their legal structure
Undergoing review and recertification every three years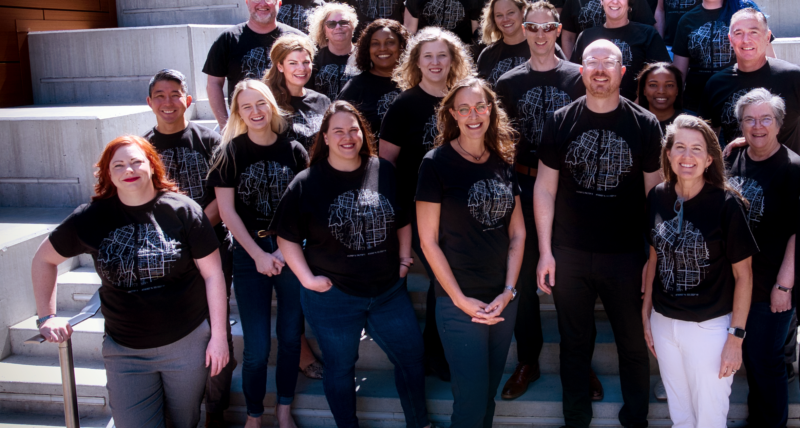 Our strategy
Volpara is guided by our core values and we are promising to make an impact in these areas:
Saving families from cancer
Advance cancer science, detection, prevention and patient empowerment
Building a principled and resilient business
Preserve ethical governance, health privacy and strategic partnerships
Supporting a thriving workforce of dedicated staff members
Foster an inclusive, diverse and equitable workplace
Practicing responsible climate stewardship
Commit to a culture of waste reduction and digital-first engagement
"We take our responsibility to our local and global communities very seriously and, like B Lab, believe that profitable growth goes hand in hand with an expanded commitment to transformative social and environmental change."
– Teri Thomas, Volpara CEO
About B Corp
B Lab™ certifies B Corporations, which are companies that meet high standards of social and environmental performance, accountability, and transparency. B stands for Benefit for all. The B Global Network mobilizes the B Corp movement to change our economic system to positively impact all stakeholders — workers, communities, customers, and our planet. Learn more.