What's included in the Volpara Thumbnail module?

Two non-diagnostic mammogram images from your exam – one of each breast
Your percentage of breast tissue that is dense
Reference images to show where your breast density falls within the BI-RADS a, b, c, d categories. Arrow indicates where your density sits within the range for that category on a continuous scale
Link and QR code to an educational website for additional  learning about breast density
Only patients with a normal result will receive the Volpara Thumbnail, otherwise you will receive a phone call from your doctor.
Knowledge is power
Dense breast risks
Breast density has been identified as the most common risk factor for breast cancer.¹
Women with dense breats may be 4-6x more likely to get breast cancer.²
Up to fifty percent of women have dense breast tissue.³
Dense tissue can both appear white on a mammogram, which can hide cancer.¹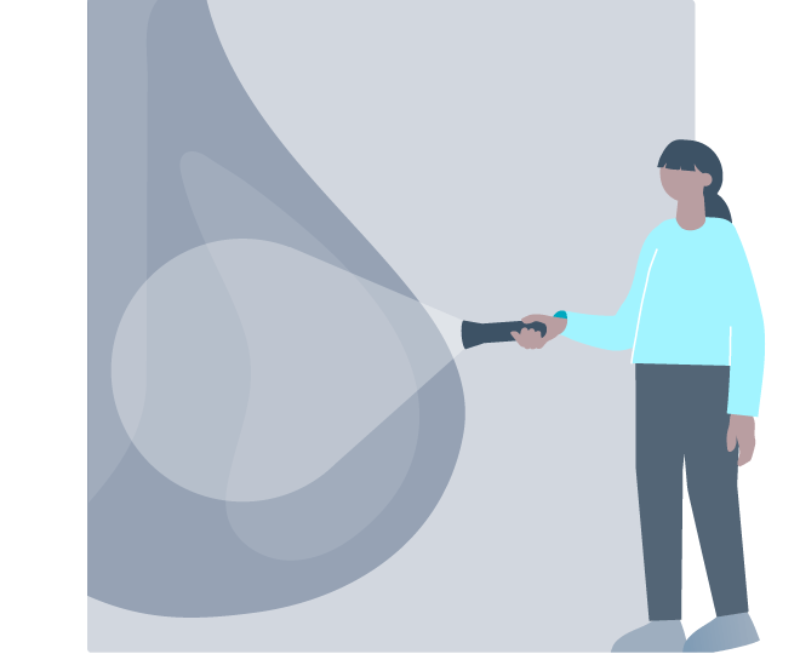 Inform and Educate
Learn more about breast density on this interactive website that provides more detail on density categories, why breast density is important and some topics to discuss with your doctor.
Click to view the full version of a mammography letter with Volpara Thumbnail.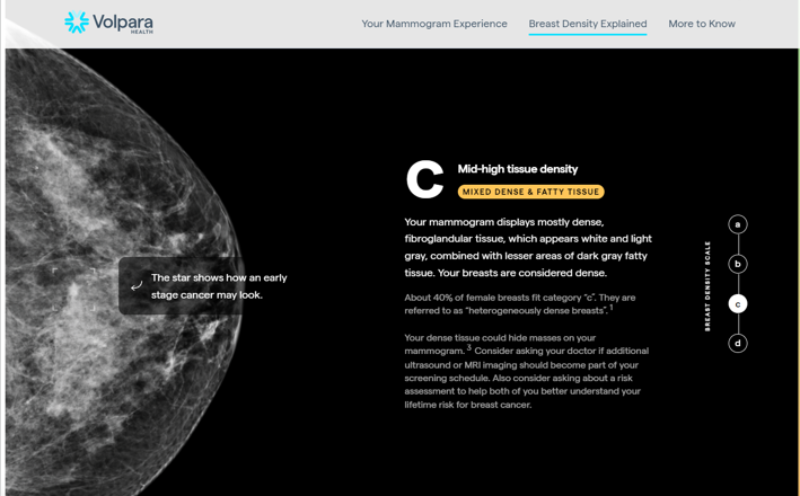 Ask your mammography provider if they offer the Volpara Thumbnail module at your next mammogram appointment.
Contact us to provide us feedback about Volpara Thumbnail for mammography result letters.
You may be interested in…