DenseBreast-info.org has grown into an influential, global resource on the topic of dense breasts for providers and women worldwide. With an all-star advisory board and medically-sourced content, visitors to their site find a wide breadth of educational content.  Women around the world can thank DenseBreast-info.org for information that they may not receive from their own healthcare provider.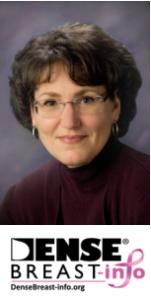 JoAnn Pushkin, a patient advocate who is one of the founders of the organization, has accomplished so much since her initial idea to start an educational website about dense breasts.  She knew that to be told you have dense breasts was not enough, and that education was needed to help women attain personalized screening. JoAnn is a true inspiration, and Volpara Health is proud to sponsor DenseBreast-info and help them with their very important mission.
DenseBreast-info.org has many ways to reach out to patients including their website, downloads, and videos — but they have also started a new tradition.  As the perfect entrée to breast cancer awareness month, DenseBreast-info is getting ahead of the many messages about breast care every October.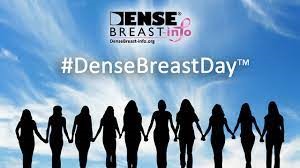 They, along with Yale University, are hosting the fourth annual #DenseBreastDay™on September 28.
Beginning at 2:30 a.m. Eastern time and running until 8 p.m. that day, regular posting on social media will take place. The goal is to reach the general public to raise awareness about the screening implications of dense tissue, breast cancer risk, and supplemental screening.
Volpara is participating — how about you? Participation in #DenseBreastDay is open to everyone — please join us on  Twitter and Facebook. 
Resources from Volpara:
Download the Breast Density Information Sheet
Download the Volumetric Density Scale Sheet