Volpara Health is proud to support My Density Matters — a "new kid" on the block in the breast density world. Based in Illinois, but with global ambitions, they recently received 501c ( 3 ) status for their non-profit organization. Volpara wants to help them in their stated mission to empower women to find out their breast density, learn their screening options, and insist on essential additional screening.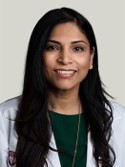 We hope you can join a very special event in October, sponsored by Volpara Health, where My Density Matters wants to chat with you about breast density!
You'll join a community of women who want to learn the facts, ask questions, advocate for their own breast health, and spread the learning.
The moderator for the chat will be Radiologist Dr. Kirti Kulkarni (@kirti_chicago), Associate Professor of Radiology at the University of Chicago in Chicago, IL.
Plan to join the global Twitter chat and mark your calendars!
 & 
How to Find Out Your Breast Density
Sponsored by Volpara Health
Wednesday, October 27, 2021
6:00 p.m. EST, 5:00 p.m. CST, 4:00 p.m. MST, 3:00 p.m. PST
12:00 a.m. Paris, 10:00 a.m. New Zealand (October 28)
Learn more about participating in the Twitter chat below.
We also invite you to learn more about breast density by visiting Volpara Health's new patient website.
From our perspective, there's always room for more breast density groups while so many women are still unaware that high breast density affects breast cancer risk. We will cheer on the progression of My Density Matters as they make their mark and help improve breast density information for women worldwide.
For those who have not joined a Twitter chat before, here are a few quick tips:
Type #BreastDensityChat into the search bar.
Choose "Latest" from the menu across the top.
You will see the tweets and conversations happening in the chat.
Like, comment, and retweet.
Always use the hashtag #BreastDensityChat when writing a post or response — otherwise it will not show up in the chat. Putting the hashtag in your clipboard helps.
After the event, you can search the hashtag and continue to engage with the content.