From new technologist to one of the best in the world
Analytics
Quality
Small Clinic
How mammography training with Volpara builds confidence and quality
Starting a new job can be exciting but also intimidating. Especially when it is your first job out of x-ray school and the clinic will rely on your skills for the important job of screening patients to look for early signs of breast cancer.  
Stacy Treu was in this situation late last year when she began working at Krohn Clinic, a rural healthcare provider in Black River Falls, Wisconsin.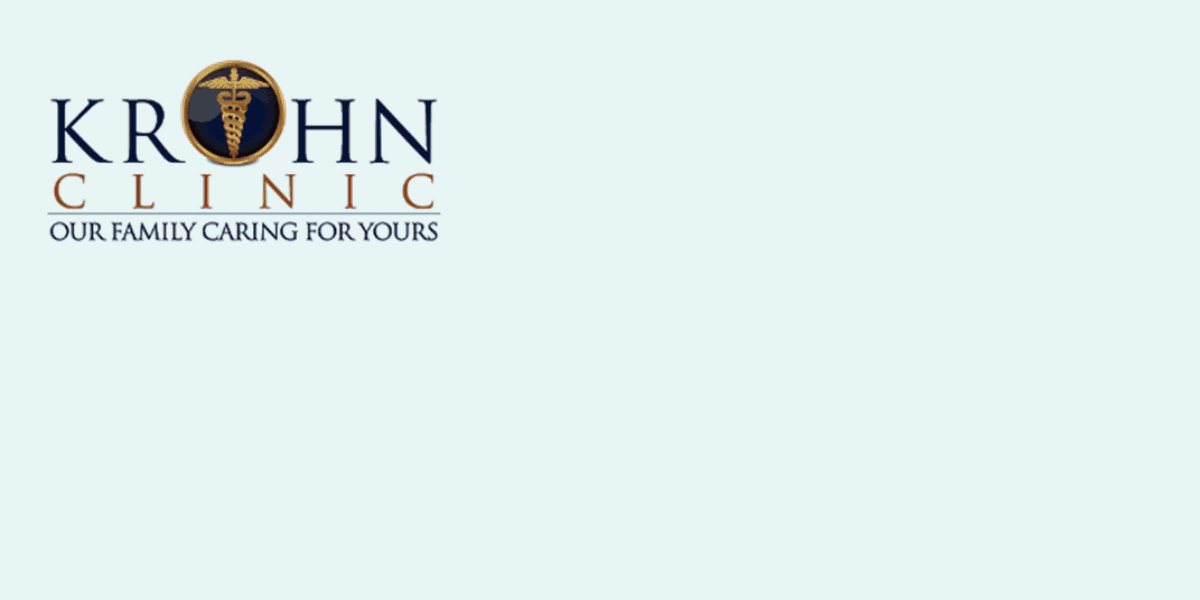 Consistent, regular use of Volpara Analytics helped Krohn Clinic become a world class imaging provider.
Mentorship and performance data from day one
On Stacy's first day she met the lead technologist, Frances Lauper. It was up to Frances to bring Stacy up to speed quickly to meet the demands of the clinic. 
"The person who is responsible for training a new mammographer has great influence over her future," said Frances. "The skills of the trainer form the basis of her technique, including tips and tricks from years of experience – and any bad habits might also get passed along. I wasn't going to let bad habits happen. We dove right into training and used the objective insight from Volpara Analytics as our guide." 
Volpara Analytics™ is a software that uses artificial intelligence (AI) to evaluate the breast positioning and breast compression of every mammogram taken. This is important because poor positioning or improper compression can cause a patient to be called back to retake an image, and most importantly it can make the image hard for a radiologist to read. The software provides a consistent and unbiased method of evaluating exams to help patients receive high quality mammograms.
"I wasn't going to let bad habits happen. We dove right into training and used the objective insight from Volpara Analytics as our guide."
Continuous coaching and improvement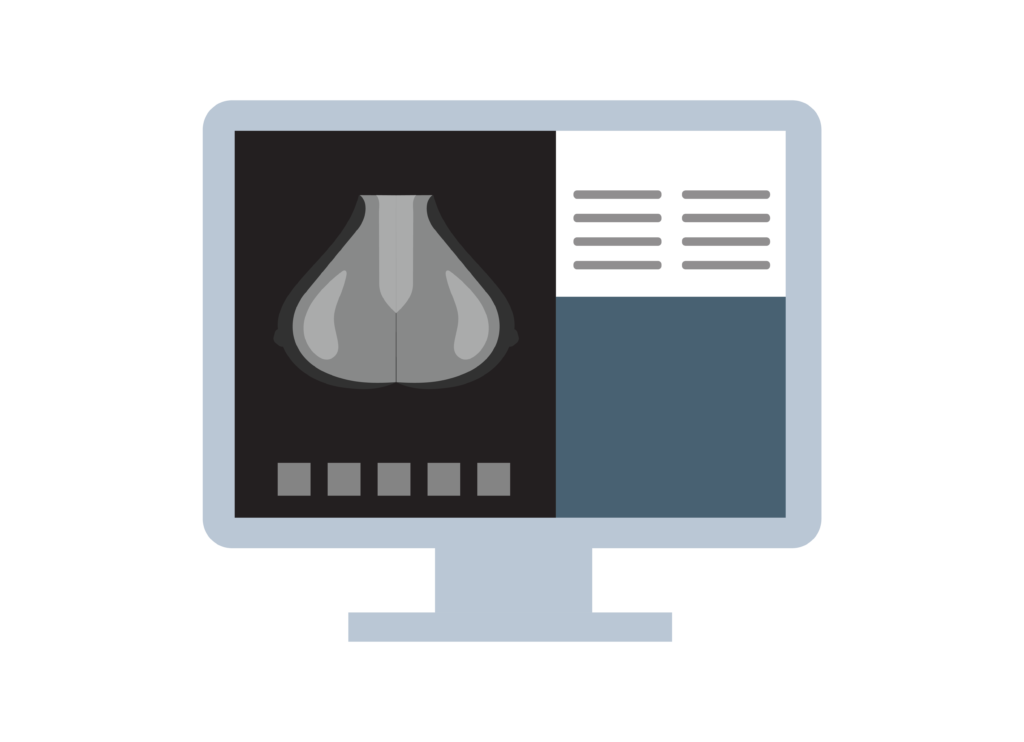 With Volpara Analytics Stacy and Frances could log in at any time and immediately see opportunities to improve performance. Every image is evaluated against 11 quality metrics and categorized as Perfect ( P ), Good ( G ), Moderate ( M ), or Inadequate ( I ).  
"Stacy and I provide quality control for each other, but Volpara Analytics far surpasses our knowledge – it's the 3rd person in the room. It's our daily routine and really opens our communication to help identify areas of excellence and areas that need focus."
Ranked #1 of 700+ facilities – a global quality leader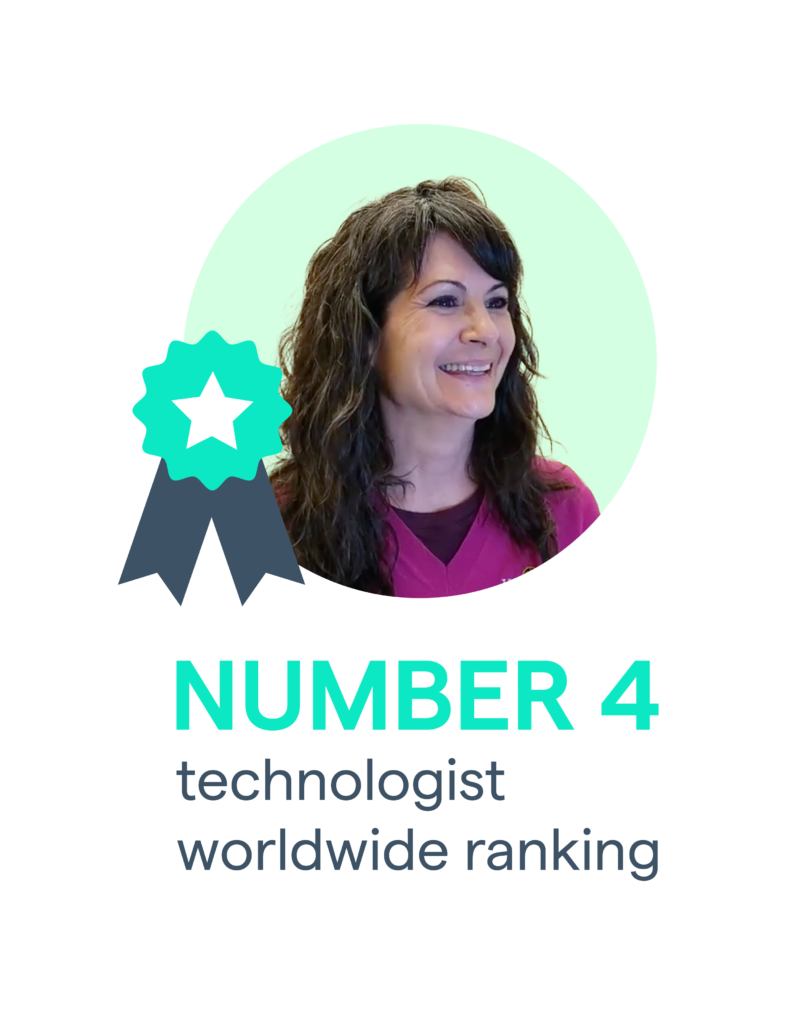 Benchmarks in Volpara Analytics allow the small but mighty team at Krohn Clinic to compare their performance against facilities nationwide, or even globally. The Volpara Health product team periodically meets with users to provide them with feedback on how they rank among their peers who use Volpara Analytics. After a mere six months Krohn Clinic's statistics were found to be some of the best in the world!
In March 2022, the clinic ranked #1 out of over 700 global clinics using Volpara, including some of the largest healthcare providers in North America. 
Furthermore, Frances was ranked the #4 technologist in the world, and Stacy ranked within the top 100!
"It was surreal to find out my global ranking and that I had achieved it within my first year on the job," said Stacy.
"I was very proud. It was so helpful starting out with Volpara Analytics and to receive so much feedback. I wish I had access to this tool in school."
"When I found out my ranking it put a big smile on my face," said Frances. "Every time I go into a patient exam, I think to myself…I wonder what number one is doing?"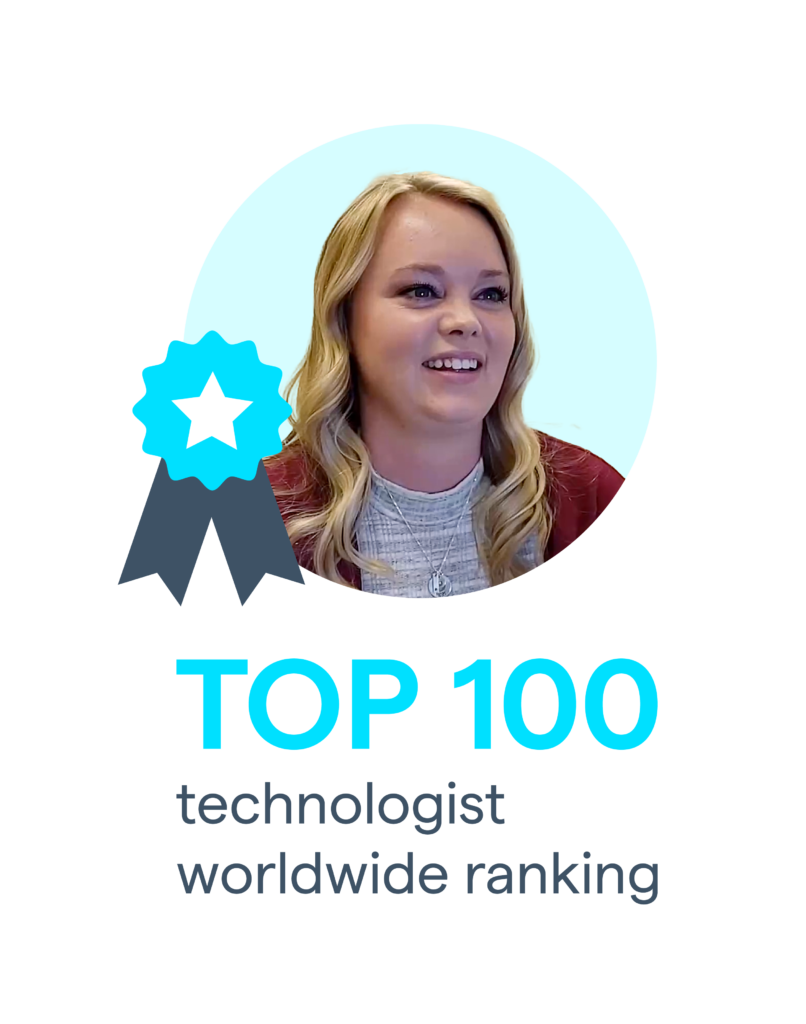 As of August 2022, Krohn Clinic has maintained their #1 worldwide ranking. Stacy has continued to improve and is now ranked among the top 10% globally.
Mammography patients who go to Krohn Clinic can feel confident in their choice of provider due to this high standard of commitment excellence in mammography. These dedicated professionals understand the critical importance of proper positioning and compression of mammograms. With the help of Volpara Analytics, their technologists have created an environment for excellent care to continue to grow and be sustained.