No turning back now
Analytics
Quality
Health System
University of Utah transforms mammography quality assurance efforts and more with Volpara Analytics
When the University of Utah implemented Volpara Analytics™ across their nine mammography clinics, they weren't expecting much more than help with MQSA and EQUIP reporting. The Analytics software automates major parts of the submission process, but exactly how much time that would save was their first surprise of many.
Saving time and energy for patient care
How much time can automatic image selection and prefilled EQUIP report templates really save? University of Utah Mammography Manager Shelley Conkey and Lead Mammography Technologist Holly Tullis knew those aids would be huge time savers, but the answer to that question is still a surprise to them.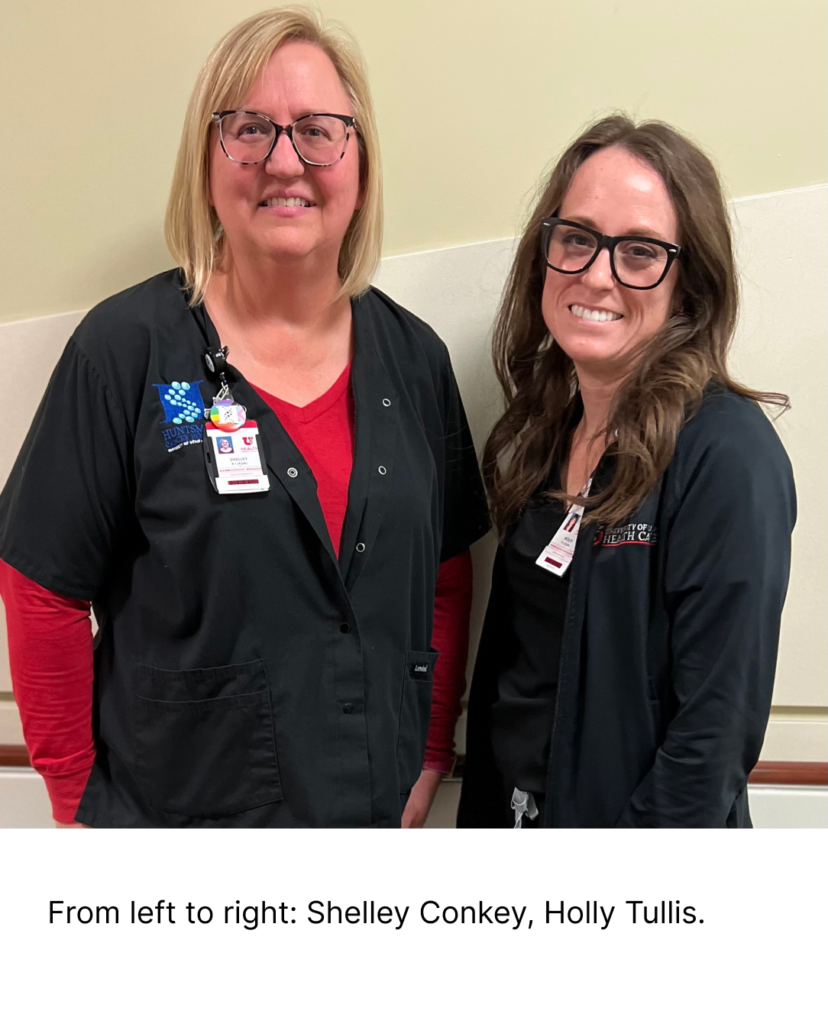 "The time savings are huge," Shelley said. "We can't go back; we won't go back. The use of Analytics for our reporting requirements has saved us." 
With 24 technologists employed across all their facilities, and 10 mammography units, the effort required to randomly select mammography images for EQUIP inspections was a massive time-sink that drew resources and energy away from patients. 
Major time savings on quality reporting wasn't their only surprise after adopting the AI software, however.  "We didn't expect more than help with EQUIP. What a bonus to see how much more you get from Analytics," Shelley said.
Seeing performance data with images helps turn numbers into action
When asked about the biggest benefit the Analytics software has provided to the University of Utah, EQUIP reports didn't even make the top of the list – it was the fine tuning of their technologists' performance for mammography positioning and compression. 
These two metrics are essential to achieving a clear mammogram image and allowing radiologists the best chance of detecting potentially cancerous lesions. However, getting the ideal positioning and compression is no easy feat – it can vary significantly from patient to patient. 
"The patient's physical ability and their body habitus can be the biggest struggle," said Holly. 
By seeing their personalized performance data from Analytics, the technologists were able to understand patterns – areas where they needed improvement and areas of proficiency.  
In fact, year one helped create their benchmark and they continued to improve over the next two years.

From 2020 to 2022, the rate of target compression increased from 62.1% to 66.3% and the rate of target positioning increased from 49.1% to 53.6%.
"It helps to see the diagrams and realize for example, 'Oh I'm consistently at high compression on a small volume CC image versus a large volume MLO'. It's easier to understand because you see the data," said Holly. "It's one thing to hear it, but to see where we were compared to where we are now and where we're going – it really helps."    
With the visualization of their performance in front of them, the University of Utah staff always knows when they're within target compression and positioning. 
University of Utah radiologists are reaping benefits too. "The improved positioning we've experienced since adopting Volpara Analytics has greatly impacted my reading … It also increases my confidence that all the tissue is present because the technologists are receiving constant positioning feedback from Volpara," said radiologist Laurie Fajardo, MD, MBA, FACR, FSBI. 
"Analytics took a good team, helped us fine-tune our skills, and made an exceptional team. There's a lot of benefits to gain here – not only in our positioning, but also in the conversations that happen in our workroom as to how you can help certain patients," said Holly.

Consistently and objectively assessing performance leads to celebrating more successes
At the Huntsman Cancer Institute where Shelley is based, there are a lot of new technologists on staff. 
"I really appreciated conversations with my new techs so that they can realize how quality improvement is a continual thing.  Analytics lets them see how they are doing, which helps them learn and adapt to get the best quality images," Shelley said.

"Analytics has helped us further our culture of comradery and community," Shelley added. "We inspire and encourage each other and know that we are all being measured by the same Volpara measuring stick… Recalls and retakes have become extremely rare since we started using Analytics.  It's helped us develop a climate of friendly competition and a shared spirit of success." 
University of Utah is now ranked 12th globally among all Volpara users in terms of mammography quality. This is a huge accomplishment for any center, but especially for an organization with nine distanced locations that mainly relies on remote, batch reading by radiologists.