Volpara funds the planting over 300 native trees in New Zealand 
Lynnwood, Washington, July 26, 2023—Volpara Health Technologies Ltd. (ASX: VHT), a global leader in software for the early detection of cancer, has made a new commitment to offset more carbon emissions by partnering with Trees that Count. This environmental charity brings together business, community, and everyday New Zealand residents to plant millions of trees across the country.
Volpara has already reduced its carbon emissions by 17.4% this year. The reduction largely came from less Scope Two indirect emissions that result from the consumption of purchased energy, such as electricity or heat.
Volpara has donated several hundred trees to be planted at the Waipoapoa Road Planting Project which is converting 40 acres of farmland in Hawke's Bay into a native bush corridor.
"Volpara believes that every company can do something to help reduce emissions, and I am delighted that our trees will help protect native birds in New Zealand," said Kathryn Greene, Chief People Office at Volpara. "We are proud to be able to live up to our promise to do good in the world, not just through our mission to save families from cancer but also through our betterment of the planet as a whole."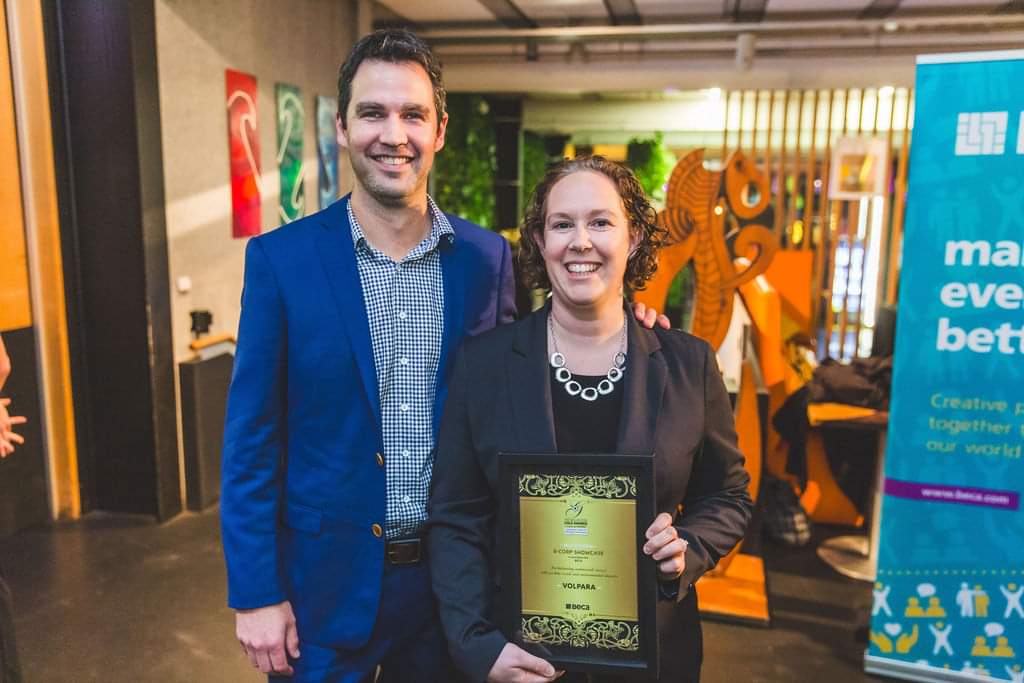 Certified B Corporations like Volpara represent a growing for-profit business community that puts people and the planet first. These companies must meet high standards of social and environmental performance, accountability, and transparency, and must utilize business practices that do right by their employees, customers, business partners, and investors – something that has long been part of Volpara's DNA. 
About Volpara Health (ASX: VHT)
Volpara Health makes software to save families from cancer. Healthcare providers use Volpara to better understand cancer risk, empower patients in personal care decisions, and guide recommendations about additional imaging, genetic testing, and other interventions. Our AI-powered image analysis enables radiologists to quantify breast tissue with precision and helps technologists produce mammograms with optimal image quality, positioning, compression, and dose. In an industry facing increasing staffing shortages, our software streamlines operations and provides key performance insights that support continuous quality improvement.
Volpara is the preferred partner of leading healthcare institutions around the world. Our software is used in over 2,000 facilities by more than 5,600 technologists, impacting nearly 17 million patients globally. It helps providers conduct more than three million cancer risk assessments each year and can be deployed stand-alone or fully integrated with electronic health record systems, mammography reporting systems, imaging hardware, and genetic laboratories. Volpara holds the most rigorous security certifications and numerous patents and regulatory registrations, including FDA clearance and CE marking. Since listing on the ASX in April 2016, the Company has raised A$132 million. With an office in Seattle, Volpara is based in Wellington, New Zealand.
For more information, visit www.volparahealth.com.
#   #   #
Media Contact:
MaryAnne Molter
Senior Marketing Manager
Volpara Health
(414) 339-9900
maryanne.molter@volparahealth.com