Breast care becomes a focus for many organizations in October, but for the Know Your Lemons Foundation, it is a full-time passion. Their #knowyourlemons campaign, classes, and app are designed to give women confidence to advocate for themselves if they find a potential symptom of breast cancer, and to save more lives through early detection and screening. The team at Know Your Lemons® are experts at spreading the word about early detection, self-care, and overcoming fear and taboo—all through the use of color graphics, clear language, and 12 clever lemons!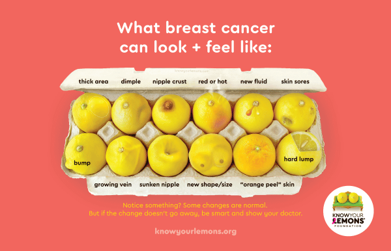 Volpara Health is supporting the Know Your Lemons Foundation with their #KNOW12GIVE12 challenge. The goal? To raise awareness of the 12 symptoms of breast cancer through their app, and to raise funds for their programs by donating $12 to educate others at knowyourlemons.org year-round.
&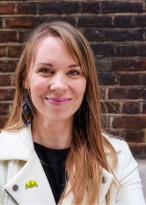 With over 350 volunteers trained as Know Your Lemons® educators to teach breast health classes in their communities across 50 countries, they are going beyond their online campaign to reach as many women as possible in more remote places of the world. Below are great resources and more information from Know Your Lemons® founder Dr. Corrine Ellsworth-Beaumont. We encourage you to check it out.
Know Your Lemons is also helping raise awareness about the risk associated with high breast density. Read an important interview with Volpara Clinical Research Lead Ariane Chan, PhD.
More from Know Your Lemons
New from Volpara Health
Visit our new patient website to learn more about the mammography experience and important facts about breast density.