Whether it's your first risk assessment or you're expanding into genetics, Volpara understands your mammography workflow.

Collect data
Online questionnaire
Engage patients and increase completion rates with the flexibility to answer questions from anywhere and the time to find out their family history.
Calculate & understand
Find the right care plan
Access a set of up-to-date risk models and clinical guidelines to identify and stratify patients on their risk of developing breast cancer.
Models:
Tyrer-Cuzick 6, 7, and 8
Gail
Clinical guidelines: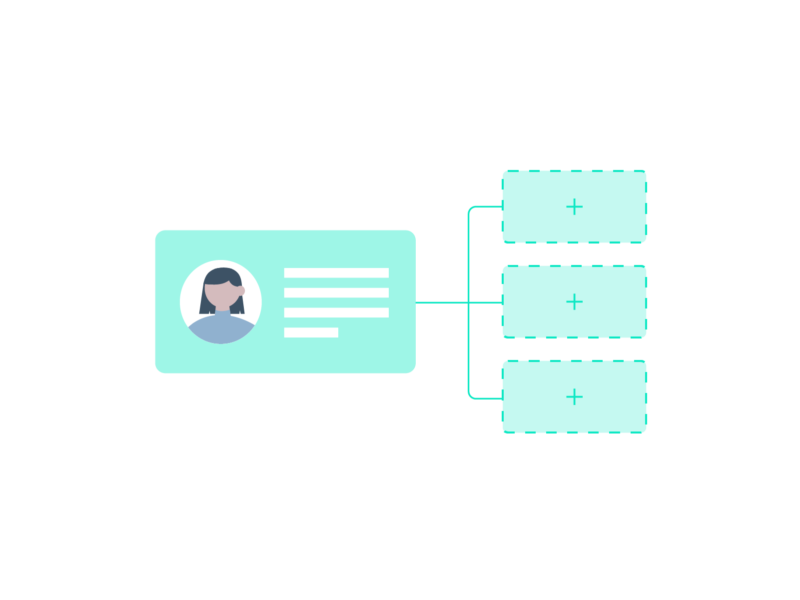 Calculate & understand
Seamless workflow integration
Volpara's integration with voice recognition and PACS systems allows you to maintain your existing imaging workflow so you can keep doing what you do best — helping patients.
Communicate & recommend
Patient letters
Automating inclusion of risk information in mammography reports, patient letters and referrer summaries fosters shared decision-making, advocacy of appropriate care, and increased compliance in screening.
Follow up
Focused navigation
Do you feel like you're juggling 100 pieces of paper, 20 phone calls and worried that patient X didn't turn up today? Let us help with workflists and reports to ease patient management across your care pathways.
Plus, extra features that actually take the pain away.
Less admin, more dialogue
Easy scan of new medical history
Shift conversations between staff and patients from data collection to understanding and awareness of changes in history.
Reduce the mental load
Focus on the flags
Alerts for guideline-driven recommendations allow you to focus on the patient's care path instead of trying to recall the high-risk thresholds.
Create trust with transparency
Explaining cancer risk
To elicit confidence from your patients and providers, Volpara breaks down TC8 scores to the exact factors driving the number.
Features for your high-risk providers
Integrated tools to power your high-risk clinic
From pre-filed genetic test order forms, options to connect to genetic counseling and a robust pedigree tool with risk models for other major cancers – your high-risk team can use the Patient Hub + Risk Pathways tools to better co-ordinate patient care.




Support for every stage of your risk program
Our team of experienced professionals previously managed their own programs.  This real-world experience can help develop, execute and launch your strategy; optimize and expand your program with best practices; and help you avoid pitfalls.