Breast care beyond the norm
Scorecard
Patient Education
Small Clinic
Improving women's breast care in Western Australia
Dr. Vanessa Atienza-Hipolito's dedication to personalized breast care in Australia sets her apart from the crowd. As the clinical director and owner of Women's & Breast Imaging (WBI) in Perth, Western Australia, Dr. Atienza-Hipolito leads a facility that has been at the forefront of innovative care for over four decades. WBI was the first centre in Australia to implement Volpara® Scorecard™ artificial intelligence-powered image analysis software that enables radiologists to quantify breast tissue with precision.
Serving a higher risk population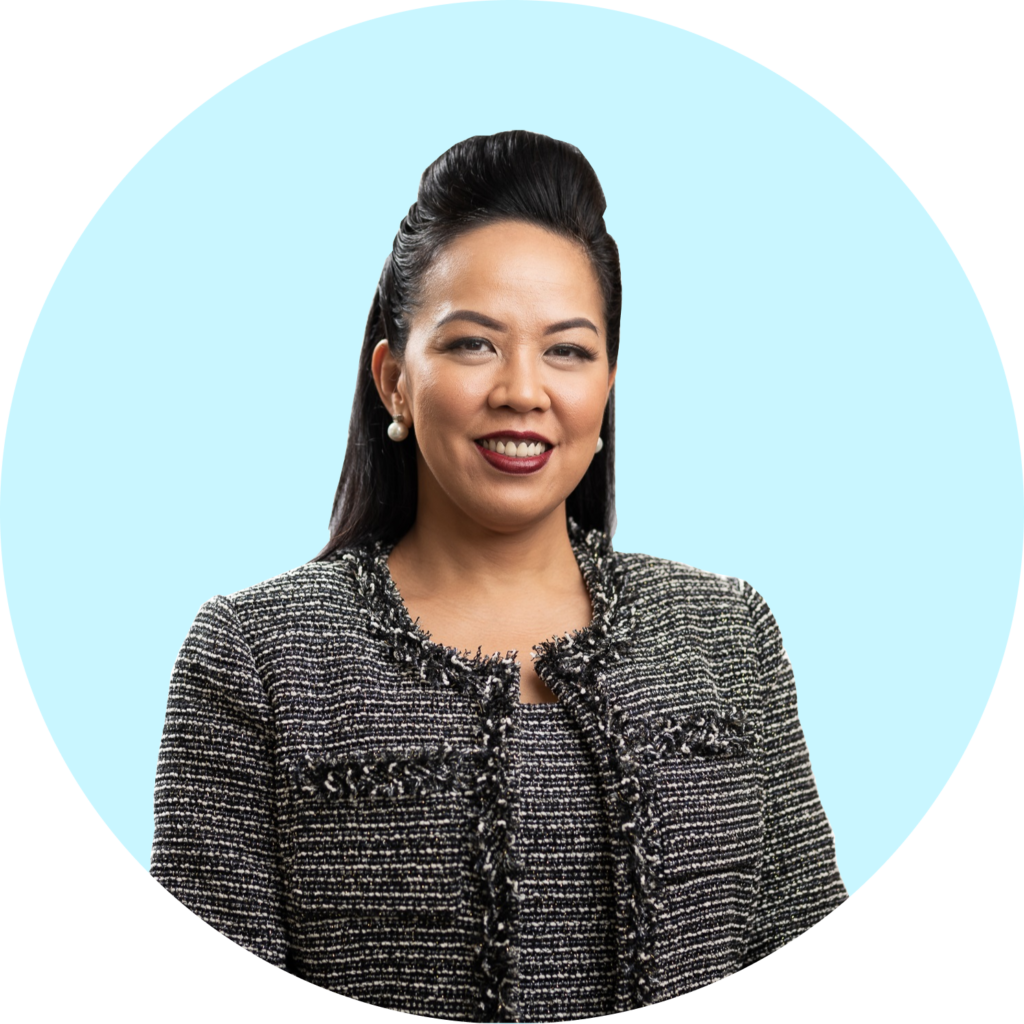 While most patients come to WBI for diagnostic services, Dr. Atienza-Hipolito noticed a growing demand for self-paid screening services. With a remarkable 60 percent of her patients having dense breasts, she understands that a massive portion of women in her community face a higher risk of breast cancer. Providing personalized care tailored to each patient's needs is of utmost importance to her.  She provides advanced screening with 3D mammography and ultrasound, as well as diagnostic imaging and biopsies.
"I also take time to educate each patient about her breast density and how it affects cancer risk," said Dr. Atienza-Hipolito.
"I am thankful to offer density assessment that is AI driven and accurate. It can make the difference to a patient for receiving additional screening or not."
Speaking her truth
Dr. Atienza-Hipolito is concerned about the potential for missed cancers due to the current screening guidelines in Australia.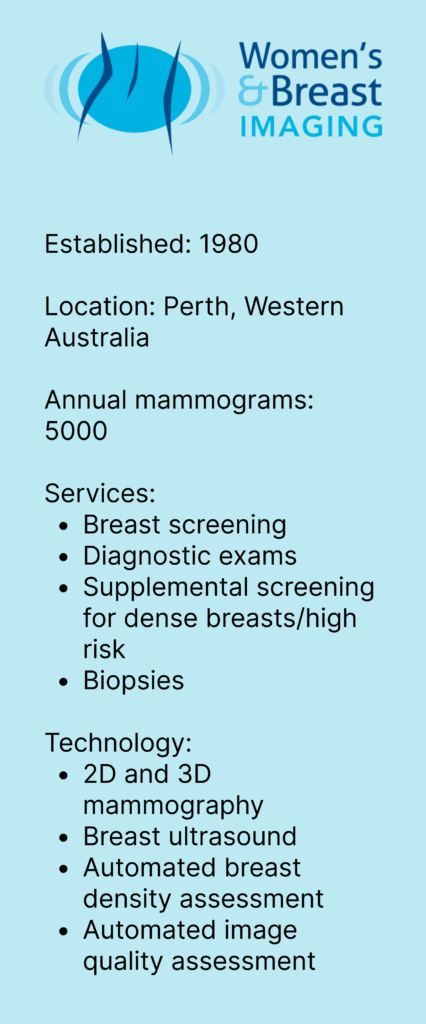 Biennial mammography screening is freely available to women aged 50 to 74, under the BreastScreen Australia program. Women aged 40 to 49 and those aged over 74 can also be screened free of charge biennially; however they are not sent invitation letters. Most territories do not require informing women about their breast density. Despite these limitations, Dr. Atienza-Hipolito goes above and beyond to educate her patients and the wider community about breast health. She uses social media platforms–Facebook, Twitter, LinkedIn, TikTok, and Instagram–as well as her website, videos, and email newsletter, to spread valuable messages about breast health and overall health and wellness.
Dr. Atienza-Hipolito actively collaborates with general practitioner physicians who have the most frequent contact with women of breast screening age. She often experiences initial resistance when trying to raise awareness about breast density risks but remains determined to inform and educate through meetings, educational events, and speaking engagements at GP conferences. She also partners with women's health advocacy and networking groups to promote breast screening and the significance of understanding breast density. Though time-consuming, this work is essential to her commitment to making a difference.
Leading by example
Dr. Atienza-Hipolito's dedication and passion have earned her numerous awards and recognition. Alongside being a breast radiologist, author, wife, mother, triathlete, patient advocate, lecturer, speaker, and entrepreneur, she sees herself as an educator and role model. Taking care of herself is paramount and enables her to accomplish so much. "I know self-care is good for the soul. I believe in women's empowerment for their healthcare, and I need to lead by example."
Among her many accolades, Dr. Atienza-Hipolito was recently honored with the People's Choice Silver Award in the Woman in Medicine category at the 2023 Women Changing the World Awards. These awards celebrate women who have made outstanding contributions to various fields and inspire others to make a positive impact on the world.
Focusing on the future
As Dr. Atienza-Hipolito approaches her 10-year anniversary with WBI, she has plans to open a second facility next year and expand beyond breast care to offer comprehensive healthcare services for women. Her vision includes creating a "one-stop-shop model" for women's breast and gynecological care, prioritizing convenience, quality, and community impact. She also aims to continue inspiring clinicians to practice personalized breast care and empower women to take charge of their health and well-being. Dr. Atienza-Hipolito believes there is still much work to be done but hopes by example she will motivate others to follow in her footsteps.
"Throughout these years, our journey with Volpara has been nothing short of extraordinary. The dedication, support, and shared vision demonstrated by Volpara have played a pivotal role in our mutual success. We have achieved remarkable milestones and made a positive impact in the healthcare industry," said Dr. Atienza-Hipolito.