Getting breast density right for 10 years and counting
Scorecard
Objective Density Assessment
Small Clinic
Volpara Scorecard™ long-time user credits the software's objectivity and precision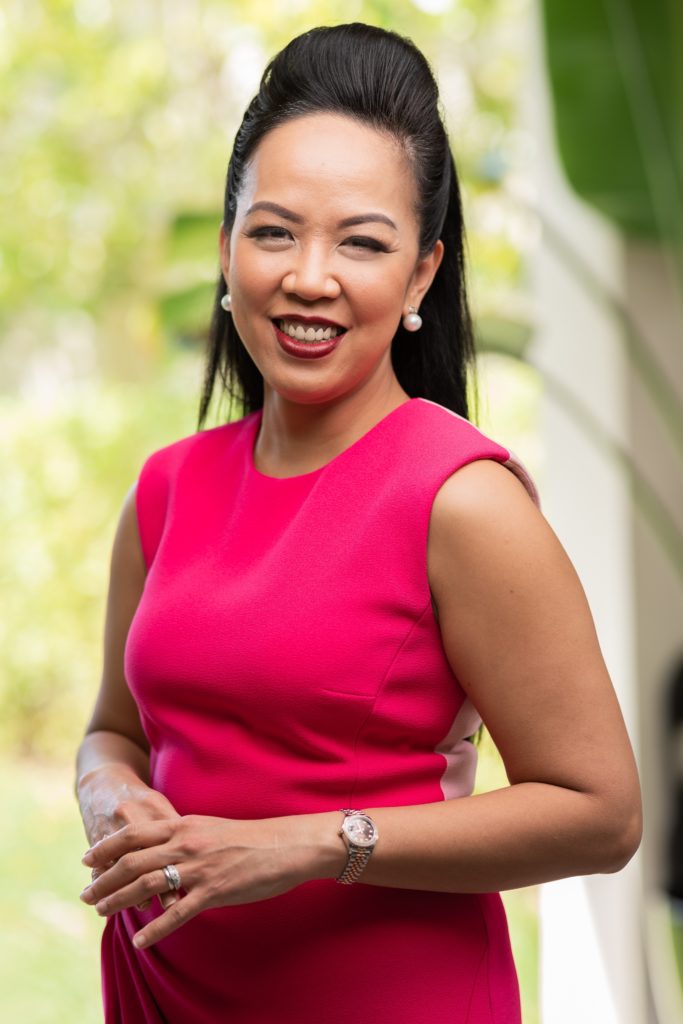 Some products are ahead of their time. Others make a significant impact when the timing is right. The best products are the ones that stand the test of time. All three of these assertions hold true for Women's & Breast Imaging (WBI) in Perth, Australia and its use of Volpara® Scorecard software for objective, precise breast density assessment.
WBI, is one of the first private breast screening and diagnostic centers in Western Australia. It also has the distinction of being the first and longest-term user of Volpara Scorecard in clinical practice in Australia. Over the past 10 years, approximately 55,000 patients have had their breast density assessed at WBI.
Density scoring the right way
Breast density is the most common risk factor for breast cancer. A precise density calculation can make all the difference in a woman's risk assessment and the subsequent recommendations for additional screening.
BreastScreen Australia actively invites women aged 50-74 to have a free mammogram every two years.  Women aged 40-49 and those over 74 are also eligible but do not receive an invitation. The national program currently does not have a policy to inform all women of their breast density; however BreastScreen WA notifies those with a marked increase in breast density. WBI saw Volpara Scorecard as a way to standardize the breast density measurement  and differentiate the private center with personalized breast care for all their patients.
Volpara Scorecard uses artificial intelligence (AI) to revolutionize the assessment of breast tissue composition.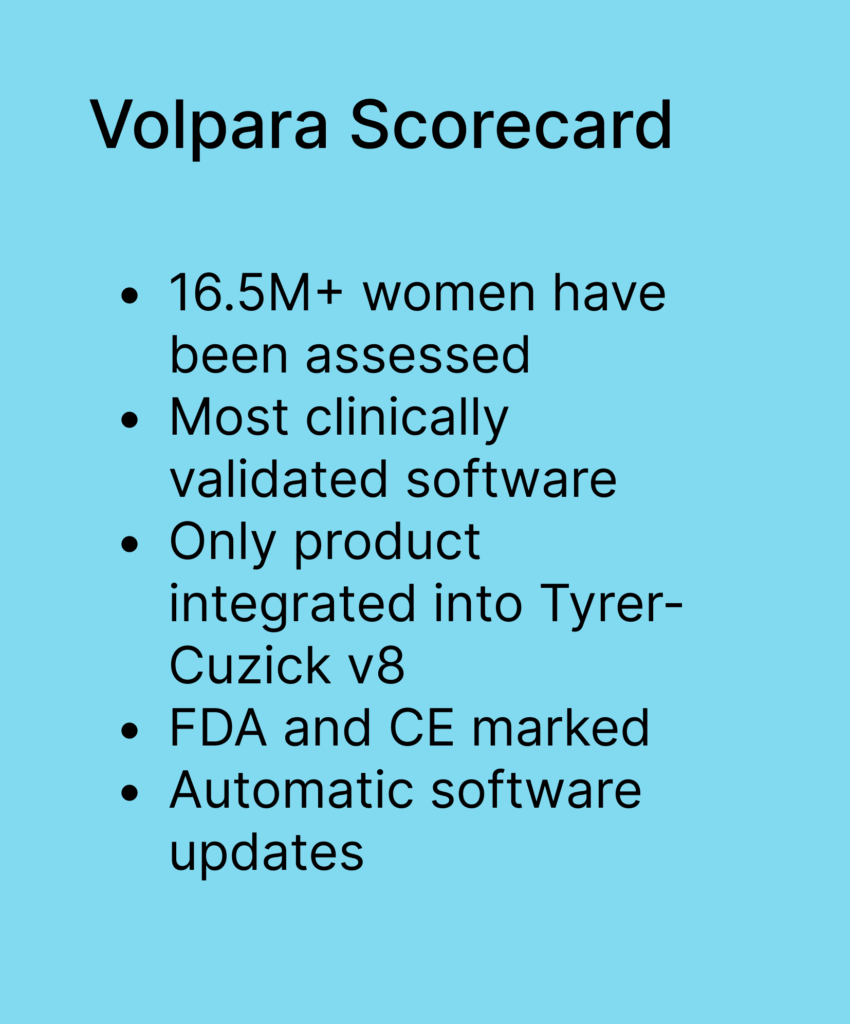 By analyzing raw mammography images, it generates a quantitative measurement of breast density, providing a volumetric score. This breakthrough technology eliminates the subjectivity involved in radiologist estimations and produces a precise and objective density measurement. Dr. Atienza-Hipolito is a breast radiologist and the clinical director and owner of WBI.
"I began working at WBI part-time in 2013 and it was there that I learned the benefits of quantitative Volpara density measurement.  At the same time, I was also working at BreastScreen Western Australia, so I immediately appreciated the difference of objective versus subjective breast density scoring," said Dr. Atienza-Hipolito.
"I took over WBI in 2014 and since then have continued to champion its use by all our radiologists to assess and triage every patient to personalize screening. The software has improved with each version."
I also like the fact that we receive updates automatically, so we are always on the latest version of the software.  This software has truly made a difference in the care we provide patients."
"I can't even remember the last time I disagreed with the software."
Educating one by one
"About 60% of our patients are dense. Many patients have heard of dense breasts, but they don't know what it means," Dr. Atienza-Hipolito said.  "I take advantage of the one-on-one opportunity to tell them their breast density and explain it. I use a combination of educational tools including materials that Volpara provides. I tell them about the 'polar bear in a snowstorm' and show them "Where's Wally?" to provide a visual that is more relatable and understandable. Because we're in Australia, everybody knows Wally!"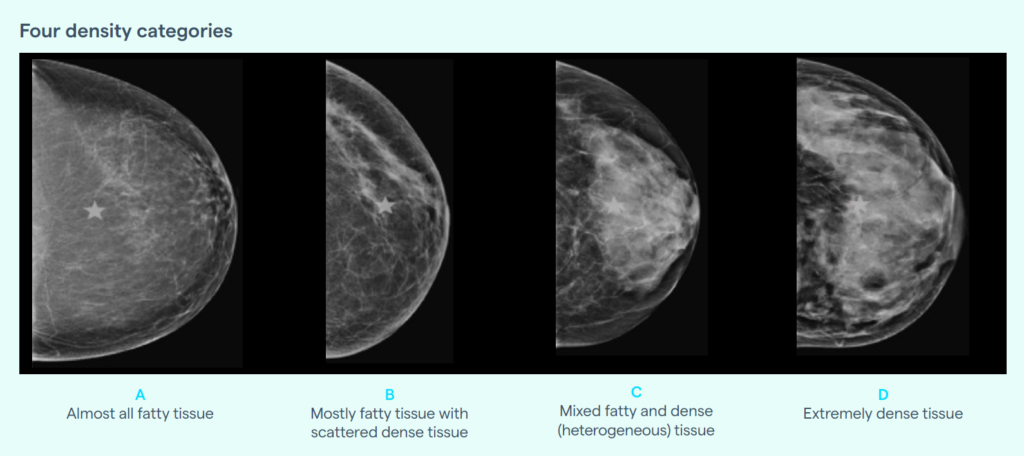 A relentless mission
Dr. Atienza-Hipolito is a driving force behind early breast cancer detection within her community. "I want to see women advocating for themselves, and if they have dense breasts, to go to their doctors to ask for a referral for supplemental ultrasound.  Knowing that the vast majority of my patients have dense breasts, I'm doing what I can to educate patients, doctors and the broader community. I'm seeing more empowered women advocating for their breast care and I'm proud to be their partner in their healthcare."
"As I reflect on the past decade, it is truly inspiring to see how much we have grown and accomplished together. I want to extend my sincerest gratitude the entire Volpara team for your unwavering commitment and continuous support," said Dr. Atienza Hipolito.