Have you spotted that eye-catching public bus with the funky bird sporting blue feet, urging you to "Get Your Boobies Checked" and "Know Your Breast Density"? Meet Kiko, Volpara Health's spirited mascot, who's taken to the streets in her bold, unforgettable style to amplify crucial messages during this Breast Cancer Awareness Month and, hopefully, contribute to saving more families from cancer.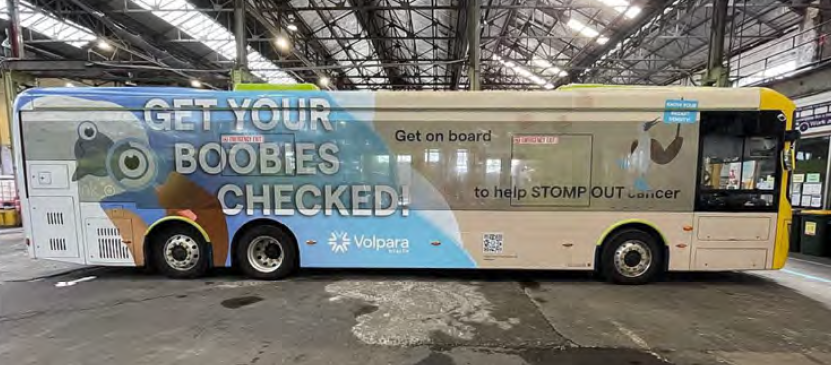 At Volpara, we reserve a special place in every all-company meeting to reflect on "Why We Do What We Do." The mission of safeguarding families from cancer can feel weighty at times, but the stories we share serve as profound sources of motivation. 
In a recent meeting, our team learned about Jane Park, a woman in New Zealand, whose chance meeting with Volpara employee helped lead to an early cancer diagnosis. The employee educated Jane about breast density being a risk factor for cancer, and suggested she ask about her density at her next mammogram.  When her current provider was unable to provide the information, she sought a center using Volpara's breast density assessment software—Breast Institute New Zealand.—for her next mammogram and learned that cancer had been hiding in her dense breasts.  
Jane's story is a testament to the power of chance encounters, dedicated healthcare professionals, and cutting-edge technology, all coming together to ensure her early diagnosis and, ultimately, her happy ending.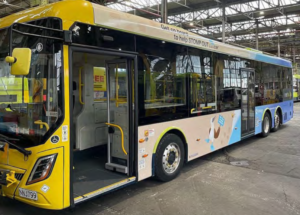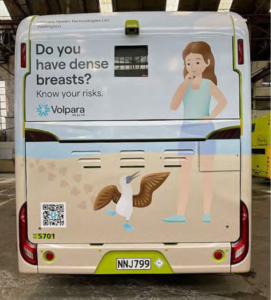 While Jane's experience fueled our team's determination, it also prompted us to reflect deeply. How could we engineer more fortuitous moments like Jane's for other women? Breast Cancer Awareness Month offered an unexpected opportunity.
This October in Wellington, New Zealand – the city that serves as Volpara's headquarters– the "Get Your Boobies Checked" Kiko-branded bus will weave through the streets creating moments for education and remembrance.  
The "intentionally not pink" bus will create opportunities for people to remember to schedule their mammograms – many which have yet to restart post-Covid—and ask about their breast density. People will also have an opportunity to scan a QR code to, like Jane, find a NZ-based provider using Volpara's breast density assessment software.  
We're so proud of this unique activity. We hope you get on board, and it leads you to your best chance for early detection.