Scorecard™
Volpara Enterprise DDP™ is now Volpara Scorecard™. Give your breast care team the insights they need to find cancer earlier. Improve clinical decision-making with key breast density and risk insights in one view.
Request a demo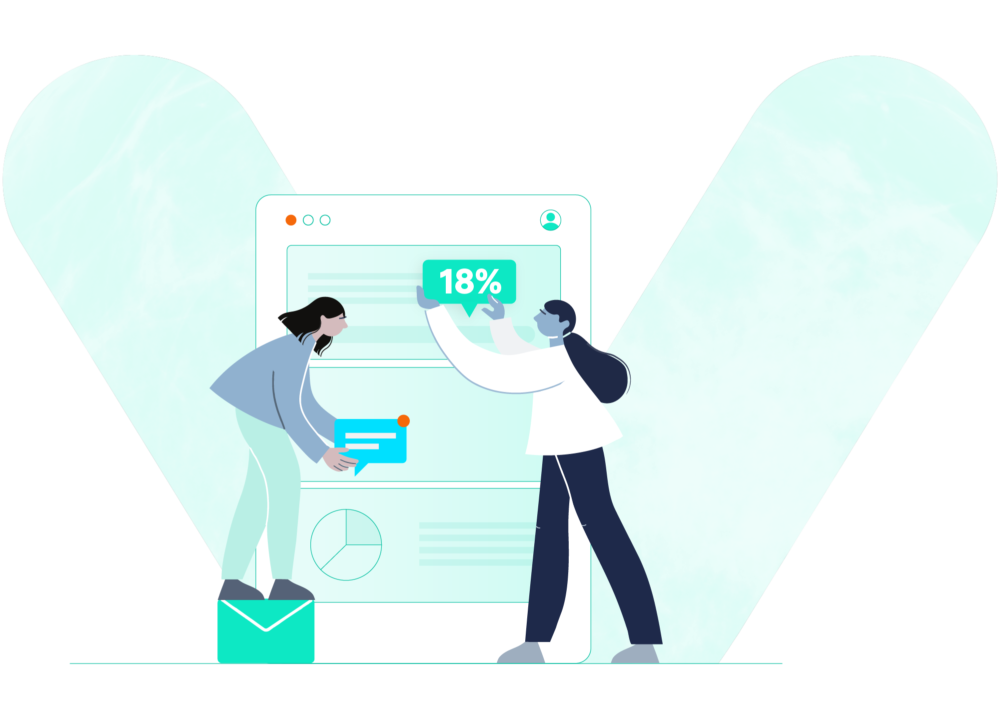 Women across 40 countries have had their breast composition assessed by Volpara TruDensity
Volumetric breast density assessment validated for use with Tyrer-Cuzick 8
Decision Support
Triage women for additional breast screening
Science-based data and alerts when patients meet high-risk thresholds for additional detection or preventative care.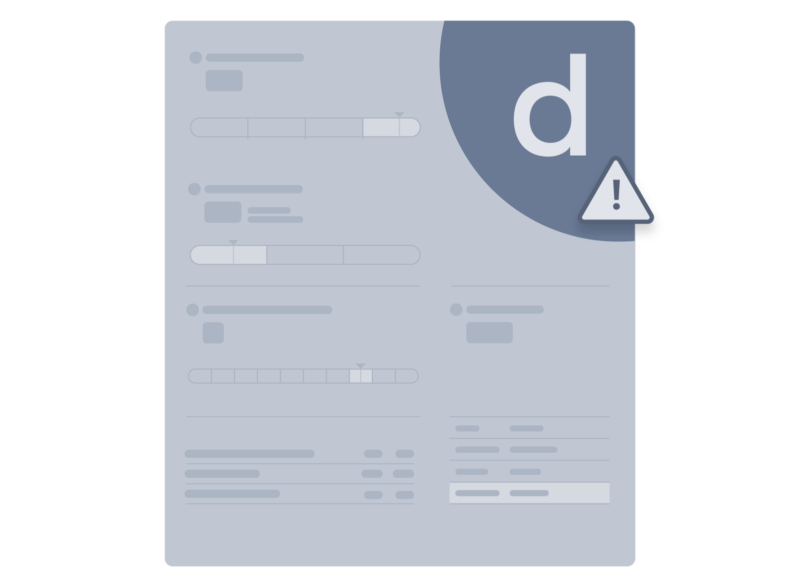 Risk Insight 1
Automatic breast composition assessment
Volumetric density measurements validated for Tyrer-Cuzick 8, offering objective, precise, and consistent breast cancer risk assessment.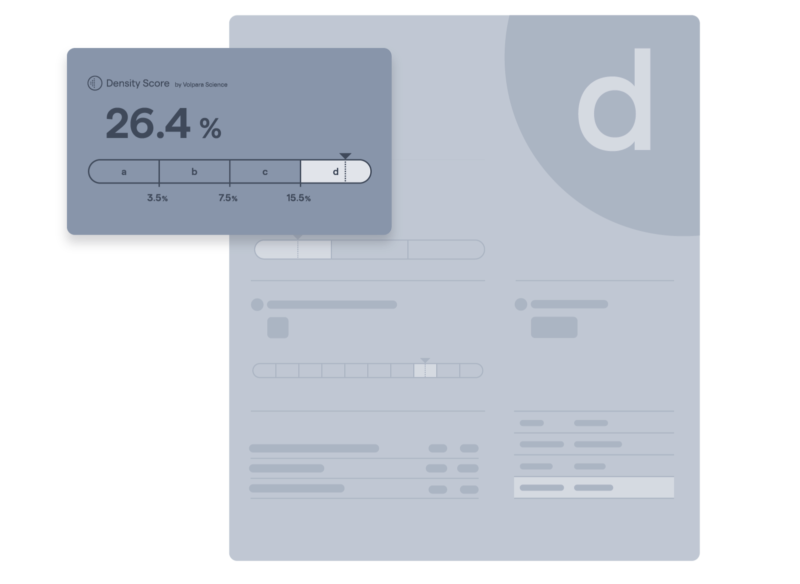 Risk Insight 2
Lifetime breast cancer risk calculator
Integrated Tyrer-Cuzick 8 risk modeling calculates lifetime risk of developing breast cancer.
*requires additional software purchase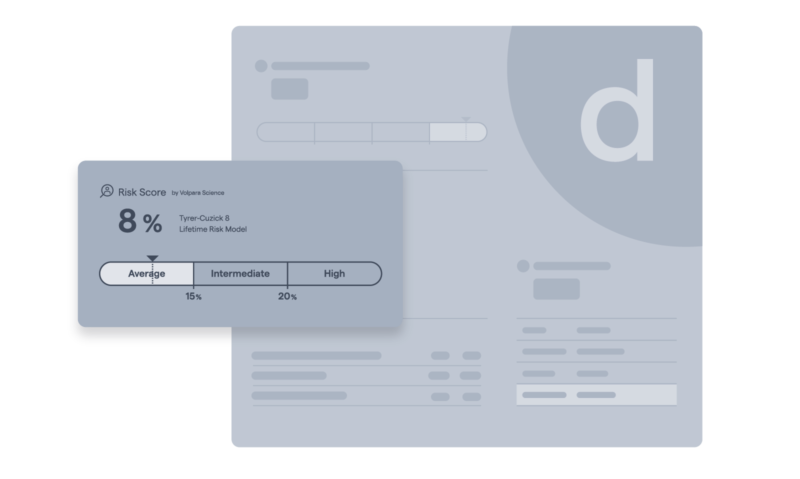 Risk Insight 3
Suspicious findings
AI and machine learning categorize mammograms by likelihood of cancer.
*requires additional software purchase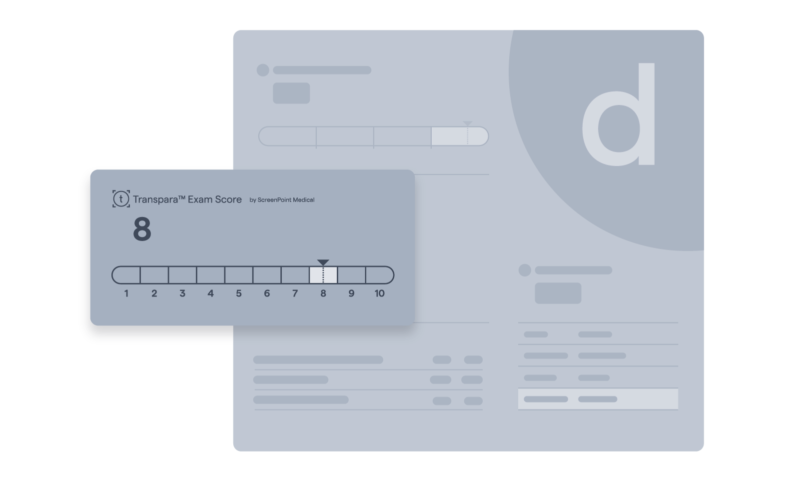 "We have found Volpara to decrease inter and intraobserver variation in breast density determination thereby optimizing the care of our patients"
– Kathy Schilling, MD, Boca Raton Regional Hospital