Getting density right
Accurately classifying a patient BI-RADS B (non-dense) or C (dense) can affect access to imaging beyond mammography that may help find cancers. Nearly 75% of patients will be assessed in either the B or C density categories.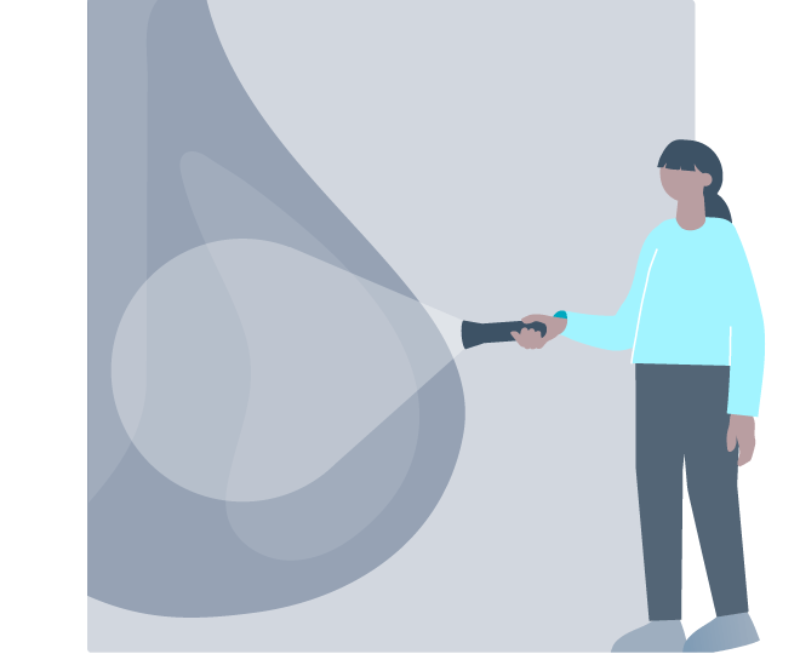 "The key improvement that Volpara brings to density reporting is an objective, reproducible density value that can be used in risk assessment models."
– Professor Jack Cuzick, developer of TC8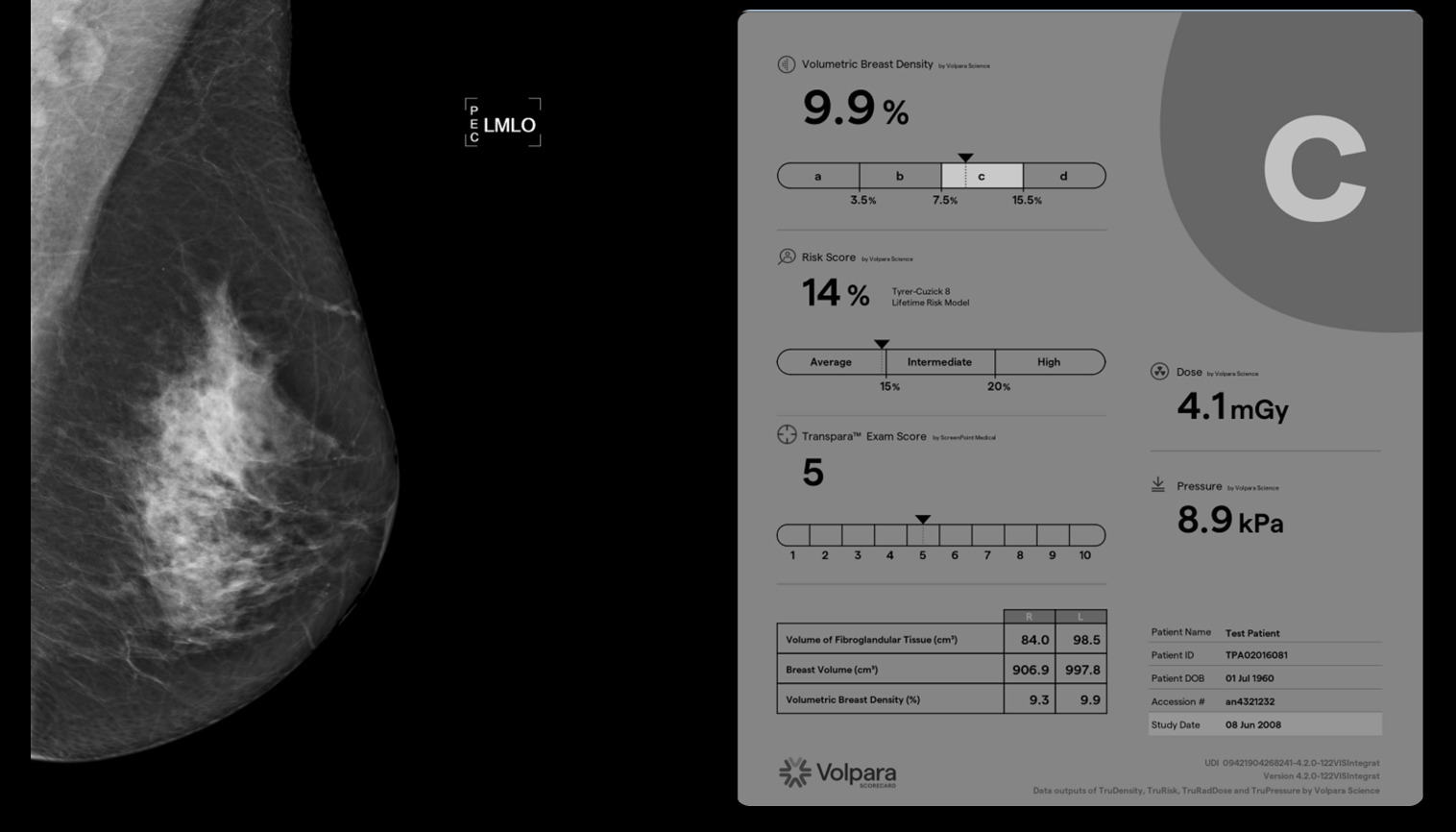 Precise density matters
Researchers report using TC8 with VBD% changes medical management for 4.5% of a patient population.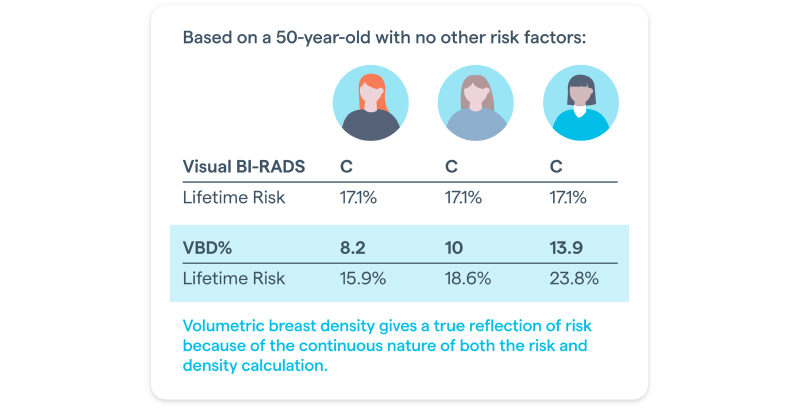 Empower with images and expert content
Volpara Thumbnail™ helps patients understand their breast density with image-enhanced mammography results letters. Patients are shown two non-diagnostic images of their breasts and an explanation of what their density category means in simple-to-understand terms and visuals.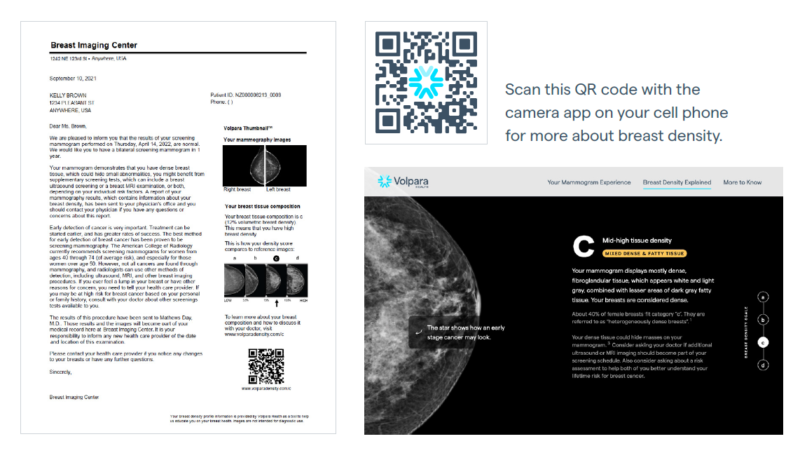 Ready to enhance your patient letters?
Seeing is believing. Let us show you the power of images.
Providers rely on Volpara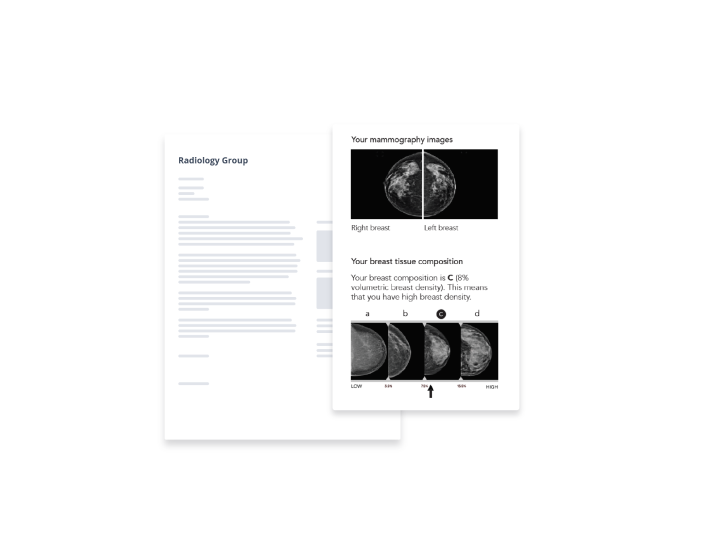 15 Jun 2023
Learn how Southtowns Radiology is building better breast health understanding and inspiring more patient action through their use of Volpara Thumbnail.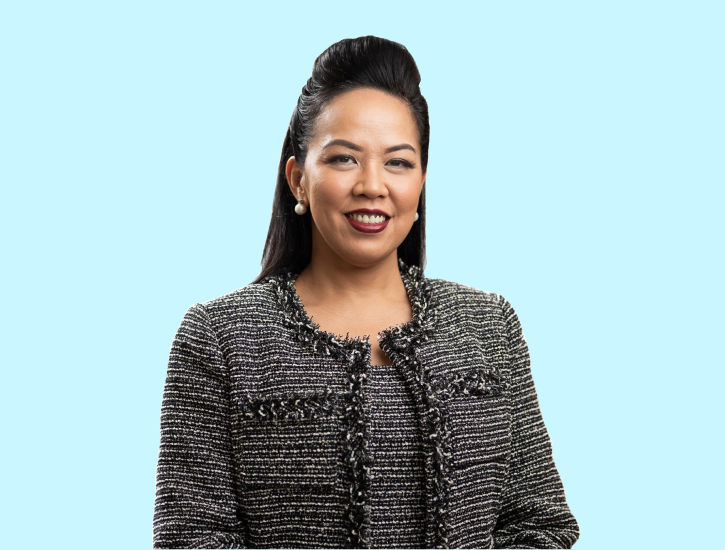 17 Aug 2023
Getting breast density right
Learn how WBI benefits from the objectivity and precision of Volpara Scorecard when measuring breast density and communicating the results to patients.